For all information CLICK HERE to access the
3 Parishes Big Local website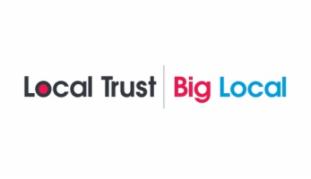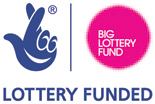 Want to know where we're up to?
>...................................................................................................................<
Meeting and a buffet breakfast
Dear local business owner,
Three Parishes Big Local is one of 150 Big Local programmes in England. Each Big Local area has been allocated at least £1m over 10 years to make a lasting and positive difference to their comunities. Our 3 Parishes Big Local area covers Gobowen, St Martins and Weston Rhyn.
The enclosed leaflet gives some more detail about 3 Parishes Big Local
Local businesses will have a vital part to play in making our communities even better places to live and work, so the goal of the Business Forum, in broad terms, will be to help local businesses to grow, and assist local people into employment.
Ways the Forum might do this include:-
· Establishing a local business to business networking club specifically to assist local businesses to find more business for each other through word of mouth recommendation
· Creating an online directory of local businesses
Establishing closer links with local schools and colleges to help make sure young people are suitably prepared for the world of work. We hope this meeting will start the process of finding out from you how Big Local can help businesses in the area grow and prosper, and how you can be involved in helping this Big Local programme develop successfully.
I know it's an early start, but it means you will be able to attend without it disrupting the working day.
I do hope that you will be able to attend as I believe that it will, potentially, be a great benefit to the whole Three Parishes area community. If you are able to attend I would be grateful if you could email me at tony.griffiths@3parishesbiglocal.org.uk to let me know that you will be attending.
Kind Regards Tony Griffiths
On behalf of 3 Parishes Big Local Business Forum
Co-ordinator's progress report for Delivery Group meeting
Progress report to Delivery Group for meeting on Wednesday 24th April 2013
Website
The website is now 'live', at www.big-local.org, email at anything@big-local.org
It only has fairly basic content at the moment, including upcoming meetings and links through to the main Big Local website (www.localtrust.org.uk/biglocal) and Community Online.
How it develops in the long term will depend on what the Partnership wants to make of it. As a start, I will aim to put the community directory (local clubs, societies and voluntary organisations) and the business directory on it. Clearly we won't want to displace any of the existing local websites, but it could have a role in linking our three communities together as well as focusing on Big Local issues.
If you have time, as an example of a good community website (which seems to work well), have a look at Audlem online (www.audlem.org).
Youth Forum
Update from Sue Heard at the meeting.
Subject to final confirmation, I've been able to agree with St Martins School that the swimming pool will be available for eight two-hour sessions during the final two weeks of August. These sessions will be included in a package of activities being promoted by 3PYA. If necessary I will submit grant applications to help cover the cost of these sessions. Many thanks to the school for their help in making the pool available. This is in response to the most frequently-identified need being flagged up in our current round of consultation, so let's hope for a good response from users.
"Champions"
Members of the Delivery Group doing sterling work with particular thanks to Keith Allum for distributing a large batch of questionnaires, Sue Schofield for taking on the transfer of the 'IT into Work' to St Martins Centre, and the Chairman for doing 'face to face' questionnaires with people at community events and analysis of the responses which we've had back so far.
Business Forum
Tony Griffiths has been extremely busy with his own professional work in recent weeks, but a date for the next business breakfast has been set as Wednesday 8th May at Henlle Park Golf Club.
One of the ideas which we hope to test at this meeting is whether the availability of some form of 'microfinance' for start-ups and small businesses would make a significant difference to business success and employment prospects in the area.
The idea of a local 'Bank of Dave' – type of operation has been floated on the 'Coffee Lounge' section of Community Online. Some of the Big Local £1m could be used to start this off, working with a suitable partner organisation (possibly the Credit Union for Shropshire, for example).
'Quick Wins' projects
'IT into work' – despite coverage in the local press, information in Oswestry Jobcentre, leaflets in the shops and the post office in the village and leaflets sent home with the primary school weekly letter to parents, there has been no take-up of this in Weston Rhyn.
Following a meeting with Julie Ruler and an expression of interest from St Martins Centre, it is anticipated that the remaining sessions for which funding is available will be run in St Martins from mid-May to July.
'Car sharing' – Nick Heard and I had a useful meeting with Richard Hammerton at Shire Hall on 8th April. For the time being we will promote the scheme - www.carshareshropshireandtelford.co.uk - via a link through our own website.
We also briefly discussed the concept of establishing community 'pool' cars, as has been done in Ludlow and Shrewsbury (and many other locations around the country – including the village of Ashton Hayes in Cheshire, as an example of how this can work in a small community). This is most definitely not a 'quick win', but could form a part of the main programme if the Partnership thought it worthwhile. For more information on this scheme, have a look at www.co-wheels.org.uk/shropshire
Partnership and Vision
Some useful feedback from questionnaires returned, although even those with additional comments are often returned anonymously – which is disappointing as it means we don't have the chance to get together small groups of people with similar ideas or concerns, to develop the ideas or work out possible solutions.
I clearly have to arrange a number of sessions when we can do this face to face, as Nick Heard has been doing with some groups which he has visited.
Nick and I will be meeting with Rev'd Stuart Jermy on Monday 29th April to get his perspective on needs and opportunities in our communities, and I am in the process of setting up a similar meeting with Rev'd Aidan Bailey at Gobowen. This will be particularly to explore the scope for any kind of social investment schemes as part of Big Local, but will also be an opportunity to start to discuss any other opportunities.
Thanks to those who've responded to the invitation to 'sign up' to the Partnership, 'Letters of Commitment' will be available at the meeting on 24th April, and of course will continue to be available for people who want to take an active part in the Partnership for the foreseeable future.
Report to Delivery Group for meeting on Tuesday 11th December 2012
Website.
Proofs of all pages of the proposed website were received from lucidcreations on 3rd December, and circulated to DG members by email. The structure and individual pages were also demonstrated at the public meeting on 4th December.
I am getting an opinion from Shropshire Voluntary Association for the Blind as to how accessible and usable the site would be for people who have visual impairment. Subject to any changes recommended by the Association, I would like to have comments from DG members on changes which they think need to be made to the appearance and structure of the site (please remember, after training we will be able to alter the text and photographs on the individual pages – the 'content'). Otherwise, I would like the Group to authorise the site to go 'live' as soon as practicable. I will arrange training for content management (Sue Schofield has offered to take part as well as myself, but if anyone else wants to learn as well, that can only be good).
Youth Forum
Correspondence has been received from Shropshire Youth Association. Sue Heard has submitted proposals for establishing a youth forum.
"Champions".
No progress to report.
Public Open Meeting, 4th December
In terms of attracting any 'new' people to show an interest, or even to satisfy their curiosity, the meeting was not successful. However, sincere thanks to members of the DG and others who are already involved with our work who took the trouble to come on a cold, wet evening to show support and take part in the discussion – this was helpful and constructive, just not as wide-ranging as I'd hoped it would be.
The meeting had been publicised by posters and leaflets, a posting on Community Online, emails sent directly to everyone who had left their contact details at previous meetings or in response to the questionnaires last year, and via the parish council clerks. I had also handed out about 120 leaflets to people attending the open evening at St Martins School on 15th November, and the Shropshire Star kindly put a large and prominent piece in their edition of 1st December. Although I can't pretend this would have got through to everybody in our communities, I think a good number of people would have known and could have come, had they chosen to do so. As one commentator at the meeting noted, perhaps their absence reflected a mixture of lethargy and scepticism.
Nevertheless, I clearly need to do more work to get Big Local known about and understood in the community, and will be preparing to do this more proactively from January onwards.
Despite the disappointing attendance, a number of useful ideas (community wardens, project development advisor, cycle track) have come forward which we can start to develop, if we wish.
Quick Wins
Thanks are due to Shropshire Council LJC 1 for agreeing £600 to fund the 'IT to work' pilot project. Flavia Humphreys is working with the Jobcentre and the Broadplaces to identify tutors and arrange their training/familiarisation. The training is scheduled to take place mid-January, with the project going 'live' to clients in early February. As soon as we have details and dates, I'll start publicising them.
Nick Heard and I met with a member of the Sustainable Transport team at Shire Hall, to discuss the car-sharing scheme idea. It appears that Shropshire Council have a county-wide scheme very close to launch, and it will be possible to link our local publicity/website to theirs. Because of this there is clearly no need to develop a scheme just for our own area, but our sense was that we could make a useful contribution by trying to ensure the take-up rate of the service is higher in our communities than elsewhere.
Because of this, is there another 'quick win' which could be developed ? What would it be ? Who might help take the lead ?
Partnership development, Community Vision, Community Plan.
Local Trust have some guidance documents available, but I'd like to organise for our Local Trust mentor, Helen Fairweather, to give us some more support and guidance as to what the Local Trust will be expecting us to provide by way of documents and evidence, as early as practicable in the New Year.
Over the next few weeks, I'll aim to expand the Community Profile which Maggie Rowlands prepared, particularly updating the statistical evidence in the light of the new information which is coming through from the 2011 Census.
David Boyce, 6th December 2012.
*************************************************************************************
6th November 2012
Website
Draft of sample pages received and circulated for comment on 19th October. Those which have been received are favourable, so I am providing Lucidcreations with further text to fill the remaining pages using the same format. Their header design now being used (as above) to start to establish a consistent identity for all published material.
Youth Forum
Feedback from SYA that age range in draft Terms of Reference for their work was too wide, and to some extent outside their area of expertise. After discussion with Chair, have responded with revised age range (changed from 16 – 25 with some input from 12 – 15, to 12 -18). Awaiting a reply. Also making contact with St Martin's School, proposed meeting with their student council – awaiting a date.
Business Breakfast
Successful meeting, small attendance (14 people) but good 'spread' of interests – mixture of large and small businesses, plus two County Councillors and representative from County Training. Lively discussion facilitated by Helen Fairweather. Headline points from this include:- Shared apprenticeships, easier work experience for young people (real appetite for closer engagement with schools), local business/employment fair, financial awareness for young people, better/better understood transport links.
Letter now to go out to ask how people want to move this forward – further meetings or activities ? – and to ask for some attendees to agree to form initial business forum for the partnership.
Walkie-talkie's / Champions
I've had a very useful meeting with Steve Newson, Cheshire West and Chester Council Neighbourhood Manager who has the Rudheath and Witton (Northwich) Big Local area within his remit. He has picked a number of the 'right' key individuals (some involvement in other community activities, positive outlook and 'can do' attitude) to act as BL Champions, he feeds more detailed information through to these people so that they have a more in-depth understanding of the BL process, they can feed information, questions and comment back from their contacts in the community.
If we were to adopt the same approach (which he says works well) – who would we approach ? (people who are 'already involved', but not so busy they've not got a little time to devote to this – suggestions, please !).
Public open meeting
This will be a key meeting in moving our programme forward
Although we still need to do some further consultation (particularly with young people and businesses, but this is in hand – and will really be an ongoing process with everybody) we need to use this meeting to make significant progress on two things:-
Community Vision – Our 'prompt' from the Local Trust "Exploring your Big Local vision" is to be asking the questions
"What would our area be like if it were an even better place to live"
"What would it feel like to live here if we achieved this vision"We have some 'headline' points from last year's consultations –
· Involving and supporting local business
· More for young people – employment, training, recreation
Community events, opportunity to celebrate 'good news'
· Make better use of assets and improve the look of the villages
· Research and, where possible, make improvements to transport
· Research and consider what can be done to improve availability of 'affordable housing'
Ideally, this meeting should start to get to some specifics, eg what assets are there which should be made better use of, what would make the villages look better; and even more importantly, who within the communities (so not 'The Council', or whoever) could make this happen ?
An outcome of the meeting can be some form of document (which can be steadily added to as time goes on) which can be shared, and tested. This can then be a starting point for beginning to write the community plan.
Partnership – Start to identify the individuals and organisations who will continue to take the programme forwards, as a more 'formal' organisation.
Quick Wins projects
Two small-scale pilot projects are being developed with the intention of demonstrating how Big Local can make things happen which will benefit people in all three communities (and which also 'fit' with opportunities/needs identified with last year's consultations).
These are:-
IT to work – using the 3 Broadplaces to help people prepare CVs, do online job applications, use the Universal Job Match process, etc. This has been worked up with help from Oswestry Jobcentre and the Broadplace support officer. Would start in January 2013, finish in May, an application for just over £1,400 has been made to the LJC to fund this – if successful, could form part of the ongoing Community Plan.
Car-sharing scheme – particularly to help people get to work. Contact made with a company which operates an online scheme in a number of areas (eg for Wiltshire Council), but further possibilities being explored with Shropshire Council sustainable transport team. No cost fixed or funding identified as yet, verbal update at the meeting if any more detail is available at that time.
David Boyce,
Co-ordinator, 29th October 2012
<<<<<<<<<<<<<<<<<<<<<<<<<<<<<<<<<<<<<<<<<<<<<<<<<<<<<<<<<<<<<<<<<<<<<<<<<<<<<<<<<<<<<<<<
Progress update, 8th October 2012

At the meeting of the delivery group on 4th October, a decision was taken to adopt the title 'Three Parishes Big Local'. This was felt to be a less cumbersome title to work with, and fits well alongside existing groups working for the three communities – the Three Parishes Youth Association (3PYA), and the Three Parishes Water Forum.
Website
The first version of the website should be ready for initial testing by the middle of October. Although we recognise that not everyone has access to the internet, a great many people do have access either at home, work, school or college, or via one of our community broadplaces. Having the website available will make it easier to get information out to members of the community, and to receive your comments.
Events
We are hosting a business breakfast at Henlle Park Golf Club on Tuesday 16th October, from 7.30 am until 9.00 am. We want to make contact with as many businesspeople in our communities as possible – whether involved in farming, manufacturing, retail or service businesses. We intend this to be the first step in forming a business forum to represent the interests of the business sector on the main Partnership which will be established in the coming months. The business forum may also host ongoing events and activities which will help businesses in our area to flourish. There is no charge to attend the business breakfast, but it will help with catering arrangements if anyone who would like to come can contact the co-ordinator, David Boyce, on 07749 – 786544, or by email at d.boyce@qube-oca.org.uk
The next meeting of the Delivery Group will take place on Tuesday 6th November at 7.30am – venue to be confirmed.
We will be holding a general public meeting on Tuesday 4th December at 7.30 pm at All Saints Church Hall, Gobowen. A main purpose of this meeting will be to start to form the Partnership of individuals and organisations which will drive our Big Local programme forward, and help to develop the Community Vision and Community Plan.
By the end of March 2013, the intention is to have the Vision and Plan completed and ready to send to the Local Trust so that funds to run specific work in our area can start to be drawn down.
We will explain more about this process at this meeting. An agenda will be announced nearer the time, but we would appreciate it if you could start to 'spread the word' about the meeting so that we get a good turnout, representative of as many interests in the community as possible.
Youth Forum
We are still in discussion with Shropshire Youth Association with a view to establishing a youth forum. This would particularly represent the interests of young people on the main Partnership – this group having been under-represented in the consultation responses received so far.
'Quick win' projects
The Delivery Group is exploring the possibility of launching two small scale 'pilot' projects in the next few months, responding to needs and opportunities emerging from the consultations so far.
In response for more for young people to help with employment and training, we are looking at running a number of sessions at the community broadplaces to give practical help with, for example, writing CVs and completing online job applications.
In response to the need for improvements to transport, we are looking at the practicalities of working with a company which specialises in arranging lift sharing. This is something which an increasing number of large employers are arranging to help their employees get to work. We would like to see if this arrangement could be used to help people from our three communities to get to work – particularly if they have to travel to industrial or trading estates which are poorly served by public transport. This could also be particularly helpful to young people who can't drive or who can't afford to run a car.
Please let us know what you think of these ideas. Are there other ideas which you think we should be trying out ?
Contact
If you would like me to attend a Parish Council meeting (or any other group or society which you're involved with) to give a more detailed update or to answer questions, please contact me.
David Boyce, Co-ordinator
Email:- d.boyce@qube-oca.org.uk, Telephone 07749 – 786544
Sept 2012
Big Local – Weston Rhyn, St Martins and Gobowen
Progress update, 5th September 2012
I have been in post as part-time (15 hours/week) co-ordinator of this programme since the beginning of August. I'd like to give you a brief update on the work in hand, and outline what we're intending to achieve in the next few weeks.
We're currently just starting on Stage 2 of the programme. The tasks to be completed between now and the end of March 2013 are:-
· Undertake more public consultation to get more detail on the issues and opportunities which have been identified so far
· Improve communications, including establishing the website
· Establish a business forum
· Establish a youth forum
· Establish a formal Partnership of community members to take the programme forward, which will act as a local 'board of management' for the programme.
· Set out the community vision for the 10 years of the programme, and draw up the delivery plan which will need to be in place to trigger the release of the main Big Local programme funding
The main issues and opportunities identified so far can be summarised as:-
· Involving and supporting local business
· More for young people – employment, training, recreation
· Community events, opportunity to celebrate 'good news'
· Make better use of assets and improve the look of the villages
· Research and, where possible, make improvements to transport
· Research and consider what can be done to improve availability of 'affordable housing'
· Reach groups not yet involved in Big Local (including young people and businesses).
Lucidcreations have been appointed to develop a website for the programme. Information is being compiled to go onto the site, and the expectation is that it will be in operation in the first half of October at the latest.
This will mean that information about events and activities associated with Big Local can be made available more quickly and easily, and will also make it easier for anyone in the community to feed in ideas and information.
We know that not everyone has easy access to the internet, so information will continue to appear in the local press from time to time, and we intend to hold a further public event in October – the date and venue for this will be available after the next Steering Group meeting on Tuesday 11th September.
We also want to set up a network of 'community ambassadors' for Big Local, people whom we can keep particularly closely involved in the developing work of the programme, who will help us to get information out to the community and who can feed good ideas back to us. If you'd like to volunteer for this, please get in touch !
Initial discussions about setting up the youth and business forums have taken place, and I hope to be able to make further public announcements about these before the end of September because improving the flow of ideas from these two groups in particular is going to be vital in the next few months.
During the course of the autumn we'll need to make progress towards setting up the partnership which will take forward the continuing management of our Big Local programme. No decisions have been taken yet, the size, structure and membership at present is completely open – what is certain is that it will need to be as open and representative of all members of our three communities as possible, with an optimistic, positive outlook.
I'd like to make it clear that the work which I'll be doing over the next seven months is funded separately from the main '£1million' allocated to our three communities by Big Local Trust. It is an essential part of the development of our programme, it's not reducing the main fund available, and the '10 years' of the programme will not begin until the community plan is in place and the partnership established. If you have time and opportunity, please have a look at information about other Big Local areas around the country at www.localtrust.org.uk/big-local/areas . Also, if you have time, look at the 'Pathway' section of the website which gives a good explanation of the process we're currently going through, and the 'Social Investment' section which gives some interesting ideas about the kind of things some of the main Big Local investment might be used for.
I'm happy to take calls and enquiries at any reasonable time either by phone on 07749 – 786544, or by email at d.boyce@qube-oca.org.uk. Also, I'd appreciate the opportunity to come to talk to any community groups or societies which you're involved with. I'll look forward to working with you during the coming months.
David Boyce, co-ordinator, Big Local Weston Rhyn, St Martins and Gobowen.
August 2012
A big step forward for Big Local
A project which is bringing £1m of Big Lottery money to three communities in northern Shropshire has taken a step forward with the appointment of a part-time co-ordinator. Starting in August, David Boyce will be working two days each week on the Big Local project for Gobowen, St Martins and Weston Rhyn until March 2013.
Big Local is an independent trust established by BIG Lottery to support local funding schemes in targeted urban and rural neighbourhoods. The aim of BIG Local is to enable people to make their communities better places to live now and in the future.
Chairman of the Big Local steering group, Nick Heard, said: "This is stage 2 of our Big Local project. David's job will be to build on the initial work which has already been carried out ".
"We need to get more people involved in Big Local. We need to establish the community vision – what people like about our area, what they would like to see changed, and what they want the community to look like in 10 years time. And we need to establish the partnership which will manage the Big Local investment over 10 years."
" The community vision will help to decide what goes into the detailed local plan . This will set out what practical actions are carried out 'on the ground' to make the three communities together more resilient, confident and sustainable".
Commenting on his appointment, David Boyce added:
"Over the next few months I'm aiming to make Big Local as visible as possible, so that we capture the views, opinions and ambitions of as many people as possible – in particular, younger people and those in business, whose views so far have not been represented as strongly as we would like."
"I will try to make myself as accessible as possible, continue the work which has already been started to make Big Local a part of everyone's lives, and draw together the partnership which is going to make the project actually happen."
"It's a privilege to have the opportunity to be a part of this project."
A dedicated website will be launched in September, and a number of public events and activities are planned for the autumn. Details will be announced shortly.
Ends
Notes for editors
Gobowen, St Martins and Weston Rhyn Big Local is one of 150 Big Local programmes around the country.
Each one has been allocated at least £1m to make a massive and lasting positive difference to their communities. It's about bringing together all the local talent, ambitions, skills and energy from individuals, groups and organisations who want to make their area an even better place to live
A key feature of each Big Local programme is that residents and local businesses play a vital part in the management of the programme, identifying the priorities for the area and deciding how the money will be invested locally.
David Boyce has been a resident of St Martins since 1985, where he lives with his family. He will have an office base at Qube in Oswestry, although he will be spending most of his working time in the three communities. He can be contacted by email at:- d.boyce@qube-oca.org.uk, or by phone at 07749 – 786544
May 2012
You'll

have seen the recent national newsletter which included news on the regional get-togethers. These are open to anyone in the Big Local areas and are a great opportunity to find out what's happening nationally and in other areas, get inspiration, information and ideas. Everyone who goes to these get a lot out of it - and your travel, childcare costs and any special arrangements you need are all taken care of.
So please do book yourself on one of these if at all possible. The one for our region is 17th May, but if you can't make that one you can go to any of the others. Sarah Donohoe is the person to book with (and raise any queries), details in the attachment, but I'd love to know if you are going so feel free to copy me in too.
Helen Fairweather
Community Representative
Big Local
Results of the Big Lottery Questionnaire
The Three Parishes Big Lottery Analysis Report
Quantitative Analysis Apendix
Quantitative Analysis Apendix2
Literal Comments by Area
Additional Comments
********************************************************************************************************************************
Welcome to the December newsletter

This issue of the newsletter includes a 'through the key hole' glimpse of what areas have been up to; a reminder about free events for people in Big Local areas; a link to our latest guidance on how to create a Big Local partnership; a call for your ideas to develop our new website; and much more.
Message from Debbie Ladds

We recently held our first networking and learning events for Big Local areas. They included an event on how to get people involved in Big Local and a visit to Alt Valley Community Trust. The feedback we have received so far has been really positive. People who have attended the events have told us how motivated and inspired they feel about making a difference to their local area. We've also heard about the importance of creating a sense of community spirit.

At the getting people involved event one person told us that the creative thinking around community engagement was "inspirational and produced plenty of ideas". People have also been leaving the events with a more focused outlook for how to take things forward in their Big Local area. After the Alt Valley site visit another person said, "by the end of the trip (we) had built up an overall understanding of each other and our individual capabilities, this will prove to be a great asset when we move forward with our own Big Local and when it comes down to making decisions from a resident perspective in our area."

This is a great start to build on. And as the end of 2011 approaches, I have been looking back over the past few months. One of the things that has most impressed me is people's creativity, enthusiasm and determination to make a difference to their local area. I hope that with our support you can build on this in 2012.

Our next newsletter will come out in January. In the meantime, I wish you well.

Debbie Ladds, interim chief executive, Big Local
BIG Local meeting invitation 24th November, Rhyn Park School
I am very pleased to invite you to an important meeting on 24th November 2011 about the results of Round 1 of Getting People Involved in the Big Local process. Over the last few months the delivery team has continued consultation within the communities and would now like to tell you about what happened and where we go from here.
At the meeting we will:
Hear about and discuss the results of consultations - How well has it gone?
Take part in preparations for Round 2 of the process – What do we now need to do?
This will be a public meeting as it is important for this process that as wide a representation from the community as possible is involved in the decisions about how we move forward.
The lead organisation to apply for and manage Round 2 funding must be agreed.
Round 2 will involve the development of a community plan which will meet the local communities' long term vision of the BIG Local investment of £1million over ten years.
Round 2 will also involve the formation of a new partnership which will help to oversee this vision.
Meeting details:
Thursday, 24th November, Rhyn Park School, St Martin's, 6.30 for 7 pm.
A light buffet will be served from 6.30 pm with a prompt start at 7pm. The meeting will be facilitated by an independant consultant Sam Hine, who facilitated a joint meeting of the three Parish Councils in June, and myself as Community Representative for BIG Local.
BIG Local is a very exciting and important project for this area and we very much hope you can join us to continue the discussion on how we can all work together to make Weston Rhyn, Gobowen and St Martins better for the future.
Please reply to confirm your attendance to Qube on the contact details below.
BIG PUTS LOCAL PEOPLE IN CHARGE THROUGH NEW TRUST click here
Big Lottery Fund approves Community Development Foundation's plans to run £200m Big Local Trust click here
********************************************************************
I'd like to invite you to the inaugural meeting of the Three Parishes Big Local Business Forum.
This will take place on Wednesday 22nd May at Henlle Park Golf Club from 7am to around 8:45 am. It is a breakfast

Website

To reiterate, the website is now 'live', at www.big-local.org, email at info@big-local.org
Some more content has been added during the month, but it is still pretty basic. It will be interesting to know if members have had a look at the Audlem community website suggested in the last report (www.audlem.org) and what they think of it – or indeed any other community websites, there are lots of them about.
Nick and I have had a look at another site (www.ystradgynlais.info) which includes directories of a range of community groups, contact details for healthcare services, etc, as well as a directory of local businesses. Would the group like to see resources put into developing the 3 Parishes Big Local website so that it includes this kind of information ?
I have had a further instruction session with Jason Bingham at lucidcreations, which has helped to clear up some misunderstandings which were otherwise causing problems with putting on new information and illustrations.
I have started a 'Google Analytics' account which we can use to track how the site is being used, how people are discovering or being directed to it, how many pages people visit and how long they stay on each, etc. Over time (and as we learn how to interpret this information) this should help us to improve the site to make it a really useful tool both for us as a group, and for our communities.

Youth Forum

Update from Sue Heard at the meeting.
The proposed eight two-hour swimming sessions at St Martins School pool will feature as part of the 3PYA activities during the final two weeks of August. I'm still looking for funding to pay for this, although the cost is very reasonable and I'm confident this will be covered. Many thanks again to all involved - the school, Steve Davenport and 3 PYA in particular - in enabling this response to the most frequently-identified need being flagged up in our current round of consultation.

Business Forum

The Business Breakfast has been rescheduled for 7 .00 am on Wednesday 22nd May at Henlle Park Golf Club, so a verbal report will be given at the meeting.
185 local businesses on our contact list were mailed with an invitation to attend the meeting, together with a 'What's 3 Parishes Big Local all about ?' leaflet, and a request for businesses employing under 24 year-olds to get in touch with Sue Heard to help with Youth Forum research.
Each envelope had a 'If undelivered, please return to…' sticker, which has resulted in 8 envelopes being returned so far. This means we can 'clean' these off the list. No doubt there will still be a few more to come back, but I'm pleasantly surprised there are so few.
The intention is still to test the idea of some form of 'microfinance' for start-ups and small businesses at this meeting .

'Quick Wins' projects

'IT into work' – four sessions are planned at St Martins Centre, starting on Monday 20th May and continuing fortnightly until 1st July.
'Car sharing' – no further specific action taken on this during the past month.
Nick and I attended a meeting with Andrew Haynes on UnLtd*, which runs the 'Star People' scheme in Big Local areas. This meeting had been arranged by Julie Ruler (many thanks, Julie). We identified some possibilities worth following up. The 'Star People' scheme provides a range of funding for individuals (not organisations) as 'social entrepreneurs' to try out their ideas. For a quick summary of Star People, have a look at the 'Investment' page of our own website, or go to www.unltd.org.uk

Partnership and Vision

Some further useful feedback from questionnaires returned, still with a large proportion returned anonymously, unfortunately.
Nick and I met with Rev'd and Mrs Jermy, a lively discussion with a range of useful ideas to be followed up – many of them relating to 'social inclusion' in a variety of ways (financial, transport, etc), or perhaps better described as avoiding social exclusion. We have also had a meeting with Rev'd Aidan Bailey at Gobowen, which was perhaps a little more low-key.
Nick and I attended the annual Parish Meetings at St Martins and Gobowen respectively on 25th April to share information about progress, and the developing partnership and vision.
It will be useful to 'firm up' the core membership of the Partnership – we have five signed letters of commitment so far, we're aiming for a minimum of nine from our three communities plus a small additional number from 'official agencies'. Thanks are due to those who've already committed.

Big Local spring events

Sue Heard attended the event at Nuneaton on 7th May, and Nick, Ron Jones and I attended the one in Blackburn on 14th May. The format of each was similar, useful information and advice on how best to get people involved and engaged with the programme, and a good opportunity to talk with people from other areas – brings home the huge range of types of community represented within the Big Local programme. Also some good practical stuff to get to grips with (for me, more social media).